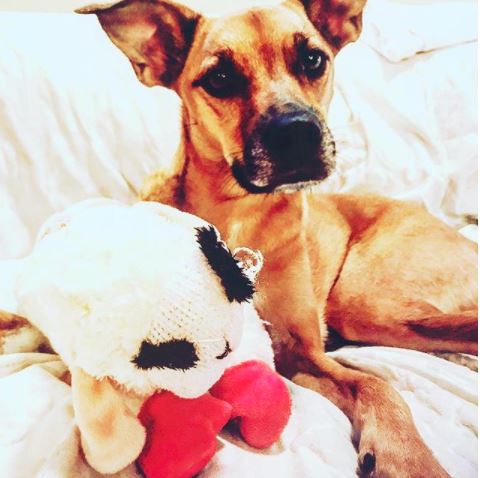 If you don't follow me on Instagram, which you should, then you may not know I'm the proud owner of the world's cutest dog.  Her name is Charlotte and to say I'm obsessed with her would be an understatement.  I adopted her in early summer 2015 and next weekend she will be THREE YEARS OLD.  I can't believe she's going to be three and I don't know how time is flying by so fast.  I feel like it was yesterday that she was a puppy.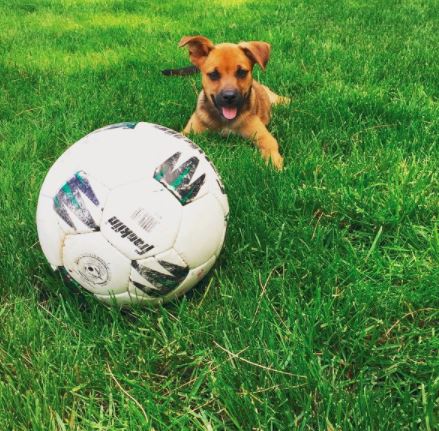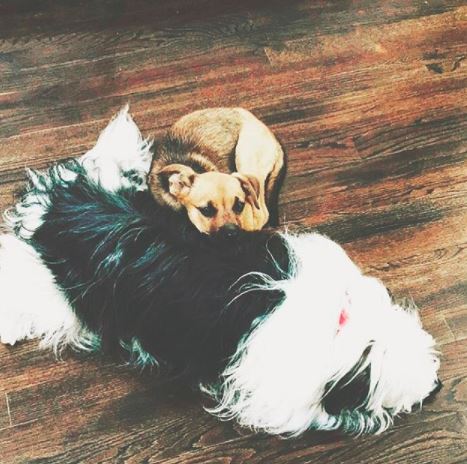 So, in honor of the upcoming holiday that is her birthday, here is a post dedicated to Char.
How did I end up with her?
After months of heartbreaking rejection and disappointments, I finally found a dog to adopt.  He was a Shepard/Lab mix from North Carolina.  He was an adorable 8 week old puppy with no home.  And, if no one adopted him, he and his sister would be sent to a high kill shelter and I'm sure you can assume the rest.
After looking at the photos of him I decided I wanted the boy and I would name him Opie. I'm a big fan of Sons of Anarchy.
I filled out the application and the paperwork and luckily in the next 2 weeks he would be mine!  Waiting was the hardest part because I was so eager to have him home.  But, since nothing ever goes as planned, I found out he had an infection before transport and he would have to wait for the next one 4 weeks away.  I was bummed but there wasn't anything I could do.
The weekend of the transport pickup I was out of town visiting a friend in Colorado so thankfully my mom offered to drive to Vermont and pick him up.  I was hiking a mountain when I got the call from my mom and the first words out of her mouth was "he's a girl".  Out of breath from hiking a mountain and confused about what she was talking about, I just said, "what?"
Long story short, the brother and sister ended up on the same transport.  The people running the transport mixed up and gave the male dog to the family expecting the female on stop before Vermont.  So, the girl was left behind and delivered to my mom.  I told my mom it was fine and to take her home.  I got back to Boston the next night and drove immediately to my parents house to meet her.  I still remember her walking around the corner so timid and nervous and it was love at first sight.  She was perfect and I wasn't going to give her back. The shelter did call at one point to admit the mistake and ask if I wanted to send her back but obviously I said no and the rest is history.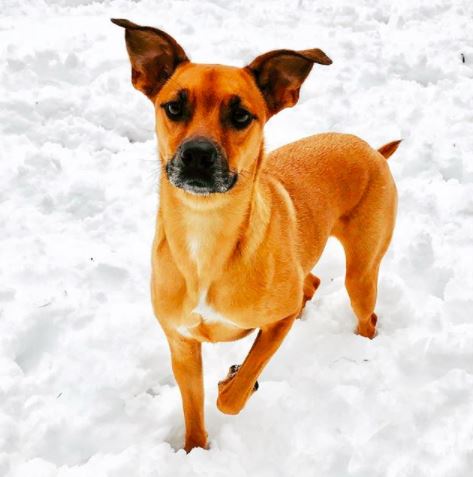 Facts about Charlotte:
She might be the world's fastest runner
She is OBSESSED with the Lamb Chop stuffed animal dog toy
She's afraid of bags, boxes, the wind, and and unfamiliar or just generally loud noises
She thinks her mom is the prettiest and funniest person in the world
After doing a dog DNA test she came back as Chow Chow, Shi Tzu, Boxer, and something else I can't remember but I don't believe any of those are accurate
She had a cracked tooth that the Vet found just in time at a check up because it was infected all the way up through her nasal cavity (she showed absolutely no symptoms of sickness or pain)
She thinks she's a lap dog because I raised her that way
She doesn't like to swim but we're hoping to change that this year
She HATES when I Snapchat her or take Instagram stories of her and thinks it's "v annoying"
She's perfect
Some of her favorite activities are digging and tearing up toys as soon as she gets them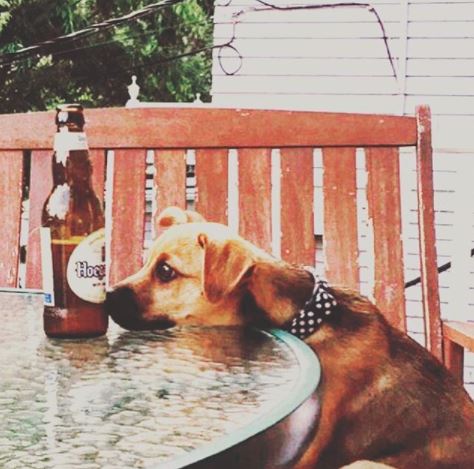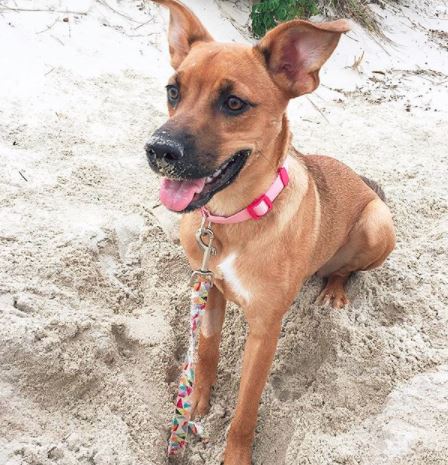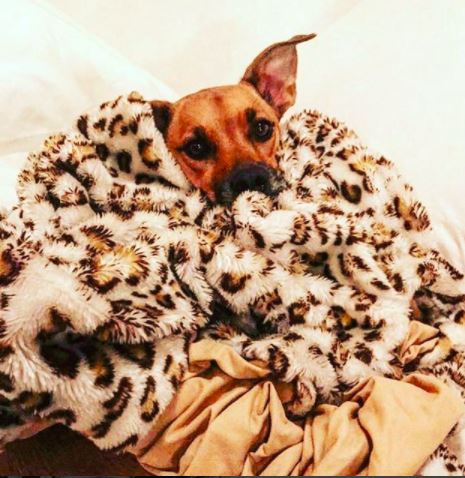 FAQ
When did you know you had the world's cutest dog?
As soon as I met her.
Does she have an Instagram?
No, but she should.
Does she have a dad?
No, but we're taking applications.